What's On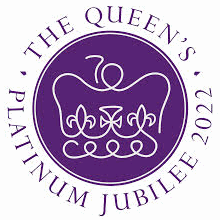 Platinum Jubilee Weekend
Celebrating 70 years of Queen Elizabeth II at Brede Village Hall
Special Farmers Market
Friday 3rd June 10am -12noon
A great oppportunity to stock up on your picnic, BBQ or party supplies! Delicious home baking, fresh local meats, fish, cheeses, breads, fruits, vegetables, homemade ice cream , pickles, jams and lots more besides! Crafts and homemade wares from local producers from wood craft and gifts to knitwear. Tombola, FREE fun activities for the children, refreshments on sale enjoy your cup of tea with a special handmade Jubilee biscuit kindly donated by Glorious Foods! Hope to see you!
Strawberry Tea
Saturday 4th June 2.30pm
A chance for the over 80's in the village to come together and enjoy a FREE afternoon tea and chat with one another and share stories and memories of Elizabeth becoming our Queen. To book a place please call Rhiannon Oliver on 01424 882037 or Carol Baxter on 01424 883262
Barn Dance
Saturday 4th June 7 - 10pm
FREE event for the whole family, come and let your hair down and move your feet to live music! Bring your own nibbles and drinks.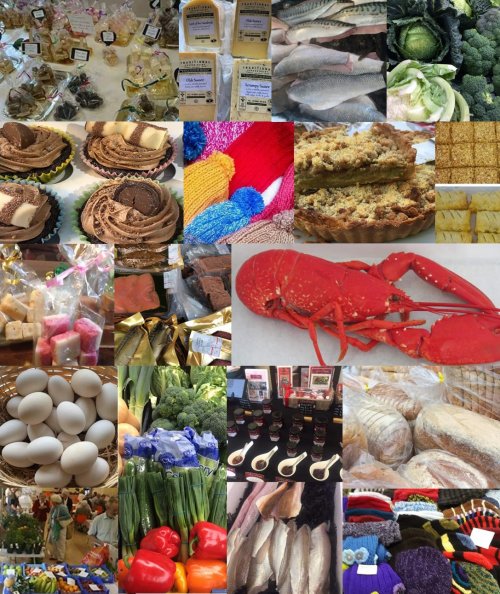 Brede Farmers' Market
EVERY FRIDAY 10AM - 12 NOON
So far the Farmers market has raised over £1500 for Brede Village Hall this year and over £100 for local charities and also money for the Ukraine (raised for DEC). Well done and thank you for all your support!
The market has begun the new year with renewed energy and lots of new stalls each week! With a range of varying stalls there's always something new to buy.
Regular stalls include: Fresh Bread from Battle Bakery and Milk from Hinxden, Fresh locally caught Fish from Botterells, Meat, Fruit & Vegetables, Homemade Cakes, Pastries and Pies, Plants, Homemade Preserves, French Cheeses & Deli Portuguese Olive Oil along with a wide variety of Craft stalls.
Teas and coffees available once again too and now with a slice of freshly baked Cake by Gill Potterton.
To book a stall for this coming Friday please EMAIL Ruth Burgess before Wednesday evening. Stalls cost £5 per large table , £2.50 for a small one
Painting for Pleasure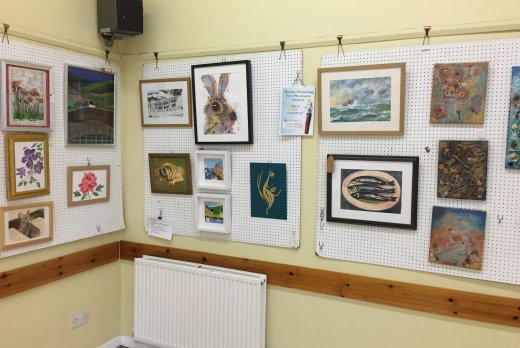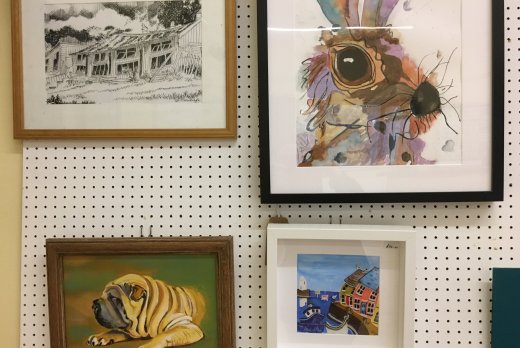 Come and share your enjoyment of painting with others, pick up and share tips and your love of art.
1st, 2nd, 3rd Tuesday from 9.30am
Please contact: Ann Cootes on 01424 883542 or email Ann Cootes
Beginners Yoga
A gentle yoga class for everyone. All welcome.
Every Tuesday 7.30 - 8.30pm and every Wednesday 9.30 -10.30am
Please contact: Jodie Creaser - 07583469584 or email Jodie Creaser
Brede & Udimore Luncheon Club
Come and meet up with others for a natter whilst being provided with a delicious meal.
Every 4th Tuesday of the month from 12.30pm
Please contact: Frances Parnham - 01424 882007
Women's Institute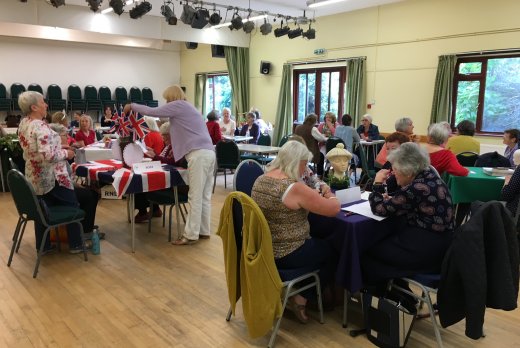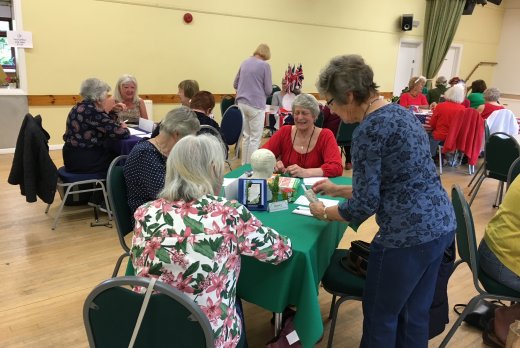 Our Women's Institute is a thriving group that attracts members from the village and surrounding areas with its varied programme of events and clubs.
Every 2nd Wednesday of the month from 2-4pm
Please contact: Beryl Jenkins
Brede Crafters
We enjoy many aspects of needlework and associated crafts, through our collective abilities.
Workshops, outings and fundraising are all part of the ethos.
Last Wednesday of each month from 2 - 4pm
Please contact: Jacqui Armstrong
Zumba - 6-7pm with Charlotte Hoy
Zumba - Smile and shimmy your cares away in this fun, friendly, Latin dance inspired class.
Every Wednesday 6-7pm
Please contact: Charlotte 07591199377 or email Charlotte Hoy.
Jazz Dance and Stretch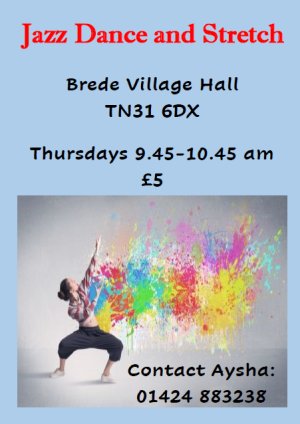 Suitable for adults with no previous dance experience.
Improves Strength, Coordination, Posture and Flexibility.
Every Thursday 9.45 - 10.45am
Please contact: Aysha - 01424 883238 or email Aysha Jamie
Adult Ballet Barre Class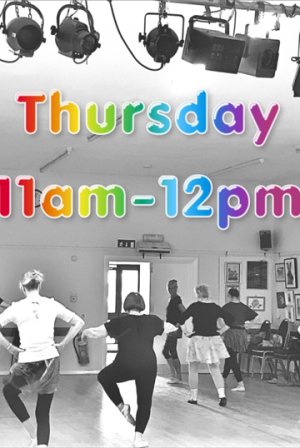 Suitable for adults with no previous dance experience.
Improves Strength, Coordination, Posture and Flexibility.
Every Thursday 11am - 12 noon
Please contact: Aysha - 01424 883238 or email Aysha Jamie
Rye & District Association National Trust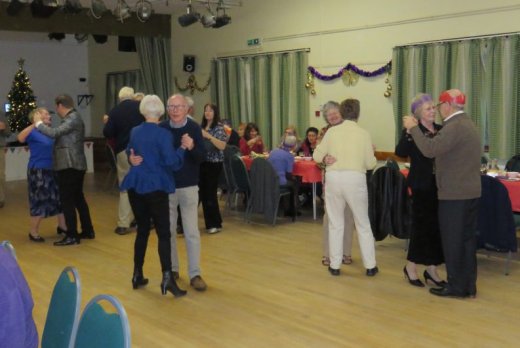 Enjoy Walks, Quizzes and Talks with those who care about the National Trust.
Every 3rd Thursday of the month from 2.00pm
Please contact: Keith Sellens - 07940777250 or email Keith Sellens
Pilates - Mixed abilities, Mat Pilates - group session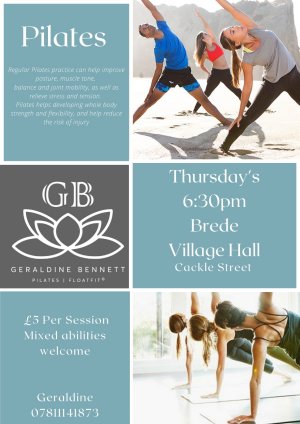 Suitable for all levels. Variations of all exercises offered to suit each individual.
Every Thursday 6.30pm - 7.30pm
Please contact: Geraldine - 07811141873 or email Geraldine Bennett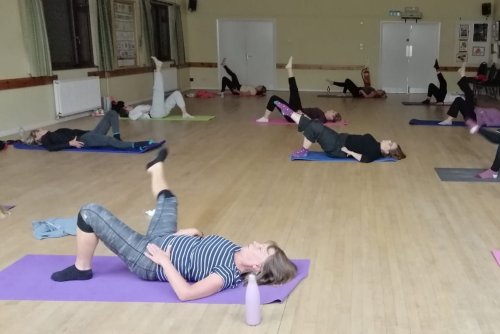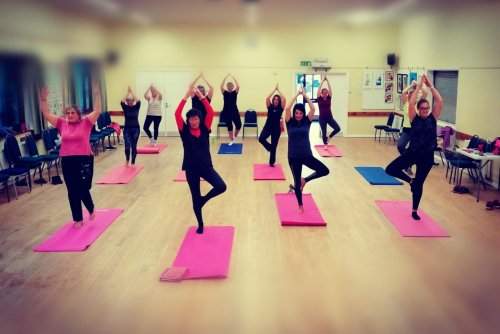 Short Mat Bowls Club
Come and enjoy this form of bowls whatever the weather!
Every Friday from 7.30pm
Please contact: Lynn Bramley on 01424 882252
Glorious Aftertoon Teas
Suspended until the Autumn!
Usually Every last Sunday of the month 2.30pm - 4.30pm - please look again in September!
Come along by yourself or why not bring a friend or relative! Enjoy a delicious cream tea (£5) plus a delicious selection of cakes and savouries (vegan & gluten-free available)
Gill and Cynthia look forward to welcoming you! To book a place (not essential) or for more information please call Gill on 07590621015
What's on this June / July 2022
Circus skills Workshop - for kids!
After the success of the magic workshop BREDE VILLAGE HALL is pleased to announce on 29th July 2022 Gary will be back to show you how to spin plates, use diabolos, balance on stilts etc. and at 1030am will provide a
circus show asking children to help him from the audience.
The cost is £5 per child as before (free to adults) but this includes a plate spinning set for each child that they can take home.
Booking online only to guarantee a place - a limit of 30 places
https://www.primaryscienceresourcepacks.co.uk/bredecircus.html
Have your event at the hall advertised here for free, just say when booking!
WATCH THIS SPACE!
A new TREATMENT ROOM will be available to hire from June! The existing Doctors' Surgery will be renovated as will the adjoining toilet, and entrance. If you are looking for a warm, calm and welcoming space to carry out treatments, the room will be available to hire for £8 an hour or £30 a session. For initial enquiries please contact the
Treasurer, Jo Oliver
The Committee Room is now complete and is a welcoming and professional / user friendly space. The cost of hire will be £20 a session.
*Sessions are: Morning 8am - 12.30, Afternoon 1pm - 5.30pm, Evening 6pm - 10.30 or £6 a hour.